The cottages "Andrea y Johanna"
---
---
For short-term, as well as medium to long term rentals we have 2 cottages "Cabanas" both were built by the building-master Gironimo Barrios Böttger and his team and were completed in 2010 and 2016.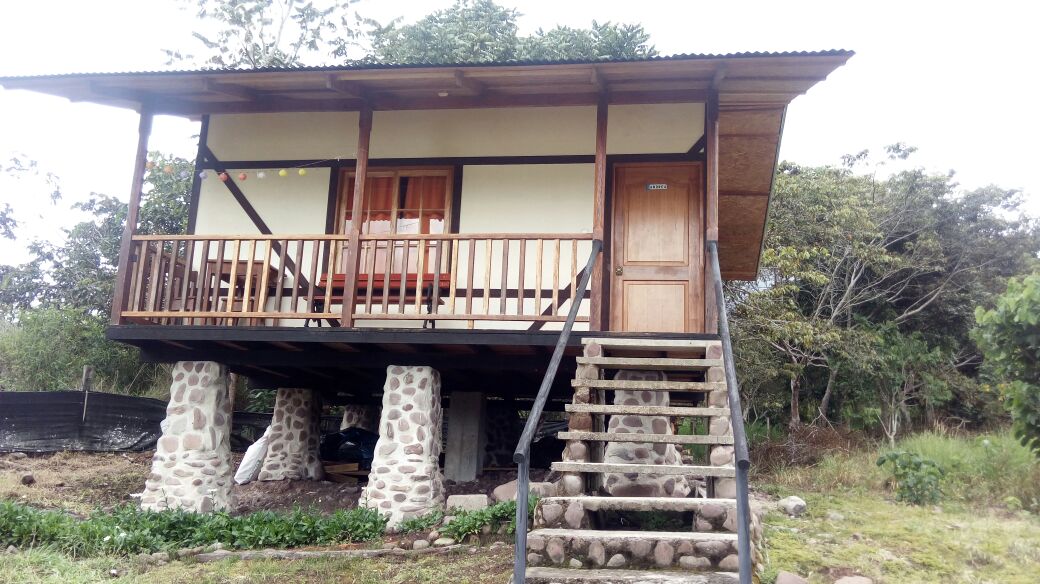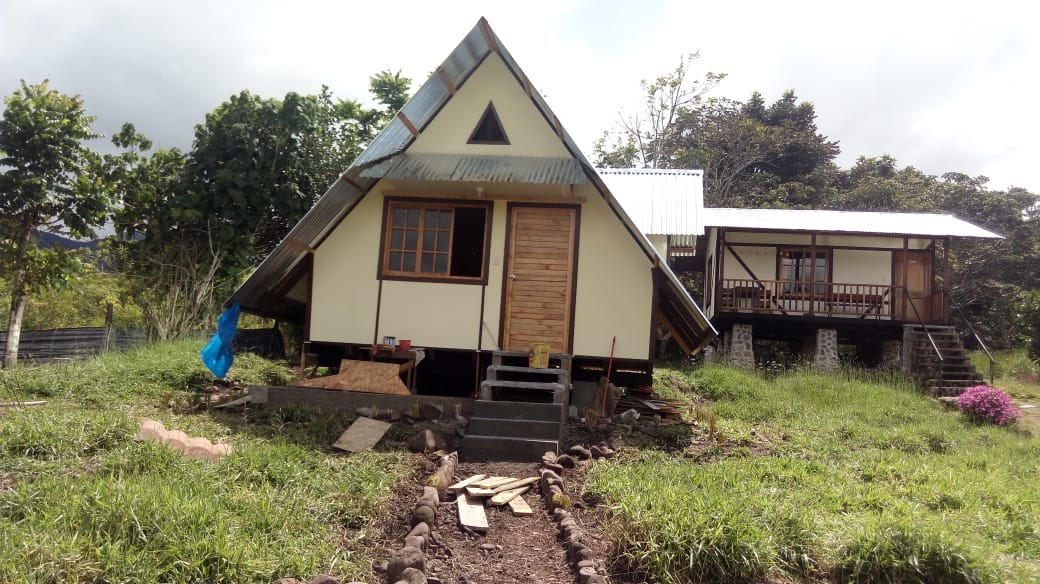 ---
A photo of the cottage "Johanna", shortly before its completion in April 2016.
The Cottages Andrea and Johanna, has a bedroom with a double bed and 2 extra single beds, as well as small place to prepare breakfast, a toilet/bath and a balcon.